Award-winning Appian Services
Would you like to discuss Appian Full-stack automation, Case Management, Workflow, AI or RPA with us without obligation? Let's talk!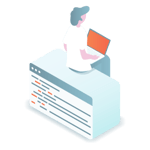 Appian Consultancy
As new business requirements are identified, convedo will be your partner to run requirements workshops, document process definitions, create project plans and manage the whole delivery cycle.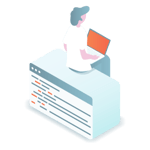 Appian Implementation
Project Overview & Project Kick Off
Agenda Planning & Workshops
Collaborative Workflow Development
End Of Project Review & Closing
Full Implementation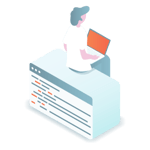 Appian Support
convedo Appian Support Services cover all of the following areas:
Process stabilisation & enhancements
Health Checks and Reports
Telephone Help Desk support
On-going Process Support
We are the go-to Appian Partners.
We help the world's leading organisations succeed with Intelligent Process Automation.
Appian Migration & Cloud Readiness Planning
If moving from an existing on-site platform, convedo are here to help. Services include the identification and assessment of potential options, the benefit and organisational impact of one option against another and then the migration process itself.
Existing system utilisation analysis and review
Migration Planning
Migration Services
Infrastrcuture Planning
Full Consultative Support Services
Appian Training & Coaching
Whether for new process development, maintaining, upgrading or migrating, convedo will provide the skills transfer at the optimum level for each organisation.
Training for Appian Development and Admin staff
Process Improvement Skills
Process modelling and Analysis Training - entry and advanced
Integration and data mapping
...delivery speed, excellence and high customer satisfaction...
An excellent understanding of the underlying technologies of our systems and is extremely enthusiastic.
I was very impressed with convedo's very professional consultancy services and the speed at which they were able to get to grips with our requirements; within weeks, instead months, we went live with one of our core processes! Due to the success of the work done, we have used convedo on several other projects with the same impressive results.
What Is Important To You?
Would you like to exchange ideas with us on the subject of Full-Stack Automation with Appian without obligation? Let's talk!
Arrange a Chat